Camarillo Flight School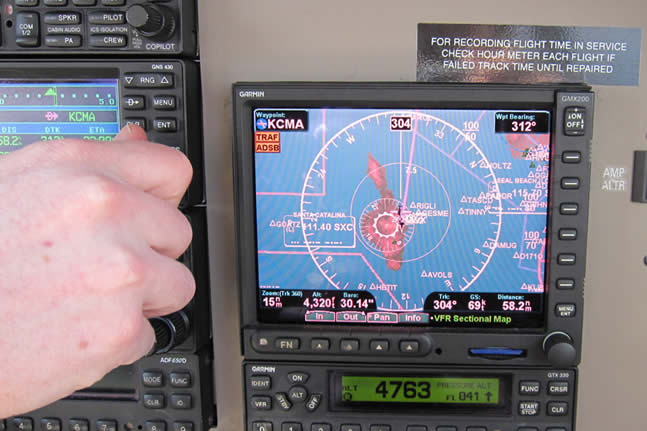 Learning to fly:
What makes you look up to the sky? Is it a high flying jetliner, or the drone of small airplane overhead? Flying is freedom - the freedom to go where you want, when you want; or simply to go nowhere and be above it all.
Deciding where to learn to fly can be a difficult decision. We're confident that the flight training you receive at Camarillo Flight Instruction will be the best available, bar none.
Camarillo Flight Instruction has a superior instructional staff. Our flight instructors aren't just passing through on their way to another job; they are dedicated to providing the best possible individualized instruction. Our instructors meet and exceed rigorous industry standards, and are held accountable, too: strict supervision of your flight training experience ensures that your valuable training dollar is maximized.
We're based at a lively, small airport. Camarillo Airport (KCMA) is an ideal base of operations for a student pilot. It's small enough that you will not feel intimidated by a fleet of huge corporate aircraft or airline traffic, yet big enough and active enough to give you plenty of real-world flying experience.
All of our aircraft maintenance is conducted by Victory Aero Tech, an independent third party assuring high standards and accountability.
Great organizations such as the Civil Air Patrol and the 99's, as well as the Confederate Air Force (CAF), and EAA are all based locally on the on the field. And when you're ready to step up to aircraft ownership, were not a sales center, so we're here to offer friendly and unbiased advise on everything; from what would make a great purchase to maintenance and possible leaseback opportunities.
We know aircraft. Camarillo Flight Instruction maintains an impeccable fleet of late-model aircraft, offering Piper and Diamond, including the latest glass panel G1000. Choosing to train with us is the next best decision you can make whether you want to fly just for fun or as the start of an exciting career!
When you look skyward, you see people taking care of business, families starting out on a vacation, and people with the coolest job of all, pilots. Come be part of the sky—let's go flying!