Private Pilots License: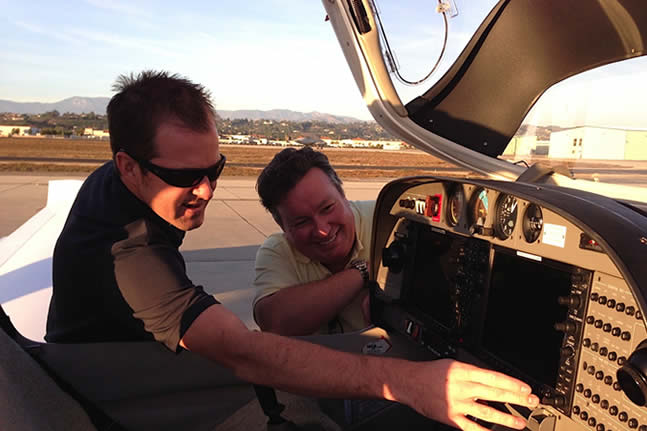 Pilot in Command:
Fly for fun or as a career. There are many reasons to become a pilot, wheather you want to fly as a hobby on the weekends, or want to fly for a living with the airlines, it all starts here. We train you to fly to meet your goals, from Private Pilot to Commercial Pilot, flight instructors are certified by the FAA to train for any level of pilot.
Any Questions?:
Please refer to the Frequently Asked Questions page, get answers to commonly ask questions by many pilots. If you don't get an answer there, we are always available by phone (1-805-233-7601) or send us an email.

Start flying:
When you are ready to start learning to fly and make your dream a reality, come out for an Introductory Flight Lesson, it's a low cost flight that is actually the first flight lesson towards your pilot's license. So call or email now to schedule your first flight.

Phone: (805) 233-7601
info@CamarilloFlightInstruction.com